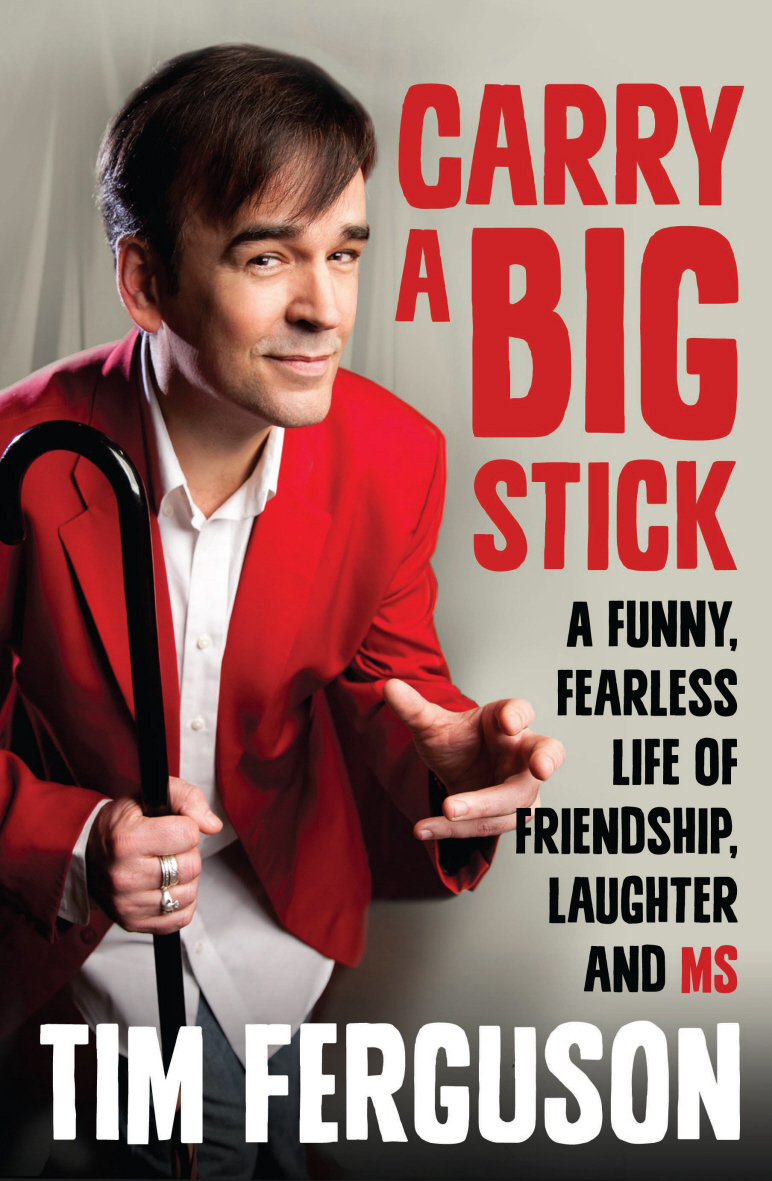 For anybody outside of Australia (including myself), you've probably never heard of Tim Ferguson. According to his website, "Tim Ferguson is a widely acclaimed comedian, writer and producer. He's toured the world performing stand-up and musical comedy, co-writing dozens of live stage comedy shows and light entertainment programmes."
Most famous for his involvement with the Australian comedy super-troupe, the Doug Anthony All Stars, that went on to experience superstardom in the sketch and musical comedy world. Be forewarned, the songs the Doug Anthony All Stars are famous for are not exactly appropriate for children or the lighthearted.
So why am I writing about this Australian comedy legend? Because recently I read his memoir "Carry A Big Stick – Laughter & MS" and it's truly opened my eyes.
Truth be told, I didn't understand half of it, because I'm not Australian so references to Australian geography, stars and pop culture was lost on me. Nonetheless, it was very cool to learn about his journey from a busker on the streets to fame.
However the most interesting part of his book, for me, is where he talks openly and frankly about living with multiple sclerosis.
Tim chronicles his journey from the beginnings where he started to experience symptoms such as numbness, loss of balance, chronic fatigue, etc that he chalked up to overworking himself. "I could barely stand straight. I couldn't feel the hands I was shaking."
He takes us through his diagnosis. "It was as if everything had slowed, as though I was watching someone else's car crash."
Ferguson walks us through his decision-making process to hide it from certain people, and to come out with to others. My favourite part is where he goes on a long explanation of what multiple sclerosis is complete with comparisons to "a bonkbuddy who gets emotional" and "a Swedish backpacker."