As I have said before, I was diagnosed just last year, on July 7 2012. Having just passed my one-year anniversary, I've been doing a lot of reflections on the past year, my journey as someone who lives with MS, and how I've dealt with the first year. There are some things that I definitely wish I had known right off the bat last year, and here's some them!
1.    Patience is a virtue!
As many people that have MS will know, and for those of you recently diagnosed will learn, there's a lot of waiting that happens. I waited two months before my first doctor's appointment after getting diagnosed, and at times that was very frustrating. Knowing that I was living with this, but not knowing anything about from a medical professional was also kind of scary. (Shout out to the MS Society's website for giving info and putting my nerves at ease!). Besides that, waiting for appointments, medical exams like MRIs or CAT scans, for treatment my patience has been tested. You learn how to wait out those moments, and your patience grows, which is a good thing.
2.    There are really bad moments.
It can kind of really suck sometimes living with MS. Case in point, this past winter break. I had my worst relapse to date: constant nausea, constant vertigo, and loss of movement in my hand and legs, constant tiredness. I spent the vast majority of my winter break on my couch at home, doing absolutely nothing, because I couldn't (except for venturing to the hospital 5 days in a row for a dose of steroids, even on Christmas.) For somebody who thrives on the energy of others, gets bored of non-activity quickly and is extremely extroverted, this really sucked. I didn't know how bad my relapses could get so I was so unprepared for it. However, it passed, and I haven't had a relapse since!
3.    Community is key!
To get through those really tough moments or bad days, I found myself relying on the community that I had around me. However, I didn't always have that. For the first few months after I was diagnosed, I had told very few people and generally hid it. I was scared, a little hesitant and nervous to tell anyone about it. However, once I started opening up and looking for other people (through blogs and such) I found it so much easier to get through them. I even opened up to some friends and colleagues who then confided in me that they also had been diagnosed with MS! Creating that community is key especially with those that have some sort of idea of what you're going through.
4.    It's Okay To Deal With It In Your Own Way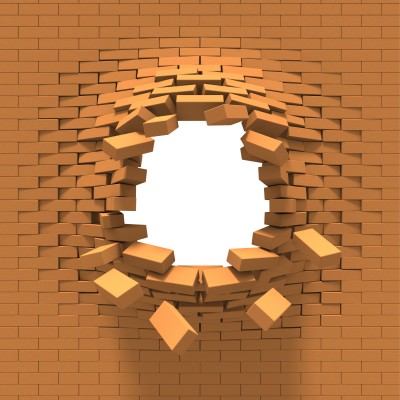 At first when I was diagnosed, I kept it hidden. I heard about stigmas attached to people that identified as having a permanent disability, and I didn't want to face that. However, that's not me. I'm the type of person that doesn't run from having walls or barriers put in front of me: I run right through them. My family even joked when we heard about the MS Society, that I would be president within a year. So I'm not exactly president of the society, but I obviously I'm very open with it i.e. writing for SomeoneLikeMe.ca. My eyes have been opened to the problems of accessibility and I am now ensuring that ableism is being combatted in every single organization I'm a part of. For me, it's been a lot easier to deal with my MS in a way that I deal with everything else: head-on.
Now I am in no way, an expert on how to live with MS. These were all things I have learned in the last year, and for other people they learned something different. Everybody's MS is different, so that means barriers, obstacles, and coping mechanisms will vary person to person. Find your own personal way to develop patience, to get through those bad days, create your own community and cope in your own way.
Having gotten through the first year, the most important thing I've learned is that I have a lot to learn. Every day has new obstacles, new successes and new questions.
—
What about you? What did you wish you had known when you or your family member/friend were first diagnosed?
Tags:
change
,
friends
,
hard
,
one year
,
relax
,
tired
,
waiting